Metropolis Iron
239-298-0561
The Banana Leaf Boulevard Address Plaque add a tropical elegance to your outside decor.  It is made from aluminum and is completely weather resistance, even in the harsh Florida climate.  It is made with 5″ numbers.  The height and length will vary depending on the amount of numbers in your address.  As it is shown it's 24″ H x 21″ W.  YOU WILL NOT FIND THIS TROPICAL ADDRESS PLAQUE ANYWHERE BUT METROPOLIS IRON, INC.
Address plaque includes  touch up paint and shipping within the Continental United States.
If you would like your plaque painted colors that match your house we would request that you email us both a far away and close up shot of your house after you have ordered your address plaque.
Don't see a style address plaque you like? Let us design one specifically for you. Additional charges may apply.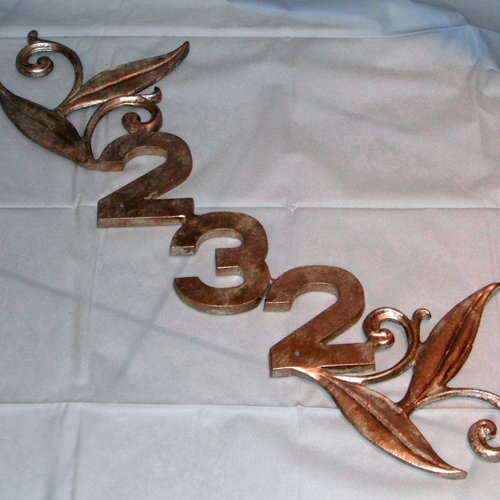 Metropolis Iron
239-295-0561