Metropolis Iron
239-298-0561
Buy it HERE!
http://metroiron.net/item-10121-6-12-h-x-7-12-w/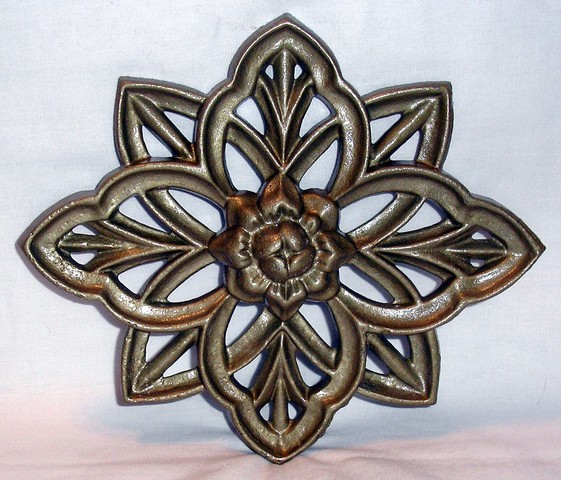 This collection of large drapery medallions are the perfect solution for displaying your window treatments. They offer a creative and stylish alternative to the typical drapery rod scenario. They range in size from 6-1/4″ – 7-1/2″.
These solid iron drapery medallions are great for elegantly hanging, swaging, slouching or scarving any type of window treatment. They also give you added flexibility over drapery rods for installation in strange and unusual spaces.
There are (10) standard faux finishes to choose from. Custom paint finishes can be accommodated but additional charges may apply.
Each drapery medallion comes with an easy to install wall mount bracket that projects 3" from the wall. Custom projections can be accommodated but additional charges may apply. Metropolis Iron, Inc. has fabricated drapery medallions that have projected as far as 8" before. This allows you to add window treatment over other drapery panels, blinds or shutters.
Metropolis Iron
239-298-0561
Buy it HERE!